In a bid to en cash the heavy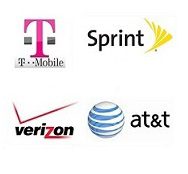 demand of its early upgrade program "Next", AT&T has dared to hike activation fee from $36 to $40 to discourage customers who wish to sign two year contract for the device.
AT&T spokesperson Mark Siegel claimed "there are administrative and other costs associated with activating or upgrading a device" on two-year plans.
The new activation fee has already come in effect from June 8, 2014 but it will not be applicable for AT&T Next program under which a customer can get device at $0 down payment with no activation fee and has option to get new device every year or after 18 months as per chosen plan.
Verizon Wireless also charges a $35 activation fee which may be waived off if customers sign up for EDGE Program. Sprint charges $36 activation fee but T-Mobile doesn't charge an activation fee from all those customers who sign up its no-contact Simple Choice Plans
Category: World Telecom
I have always been a fan of writing and love to share information on latest technologies, mobiles, gadgets and social media. Sharing and acquiring knowledge is a boon, do let's share as well as acquire it. I am very much fond of Coffee.