Datawind, a Canadian company, who got tender for producing the cheapest tablet,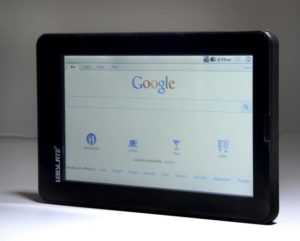 will release its much awaited improved version of Aakash tablet, the most competitively priced" tablet on 11 November in the Indian market and also a grand debut of the Aakash tablet will be held at United Nations on 28 November.
Although the specification of this tablet is still not known but it is expected  that this tablet would have display of 7 inch capacitive touchscreen  and is said to be powered by a 1 GHz single core processor. The Aakash tablet will have Android 4.0 (Ice Cream Sandwich) operating system and features a SIM slot for connectivity so that users can make calls from the Aakash. The battery of Aakash has four hours of battery life so that user can enjoy watching a movie uninterrupted. It would be very interesting to see the actual specification, features and pre-loaded apps on Aakash tablet on its launch on 11 November.
The tablet is tagged with a most exiting price of Rs 1500.
The Aakash 2 tablet is likely to be replaced by a successor, which will have a dual-core Cortex – A9 processor by the end of this year.
Category: Tablet
I am tehnocrate and love to share my views and technical knowledge on all types of topics related to telecom, social media and gadgets. I just love tea and food. Follow me on