Airtel recently introduced an innovative plan that allows you to create your own postpaid plan as per your need and Airtel is calling it myPlan.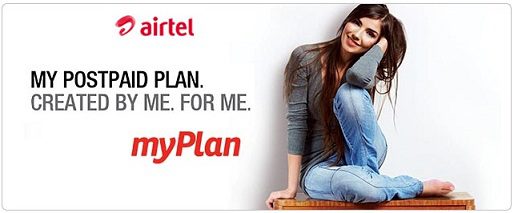 Basically Airtel is offering consolidated five postpaid plans of monthly rentals of Rs 199, Rs 299, Rs 399, Rs 599 and Rs 999 and earlier to this innovative step, Airtel was having so many postpaid plans that were offering different freebies.
If you have interest to look into previous postpaid plans, here is the example variety of Plan 199 which were offering freebies in different forms.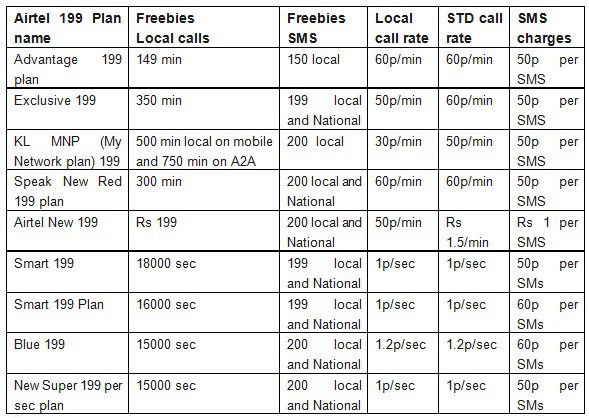 The new myPlan allows the postpaid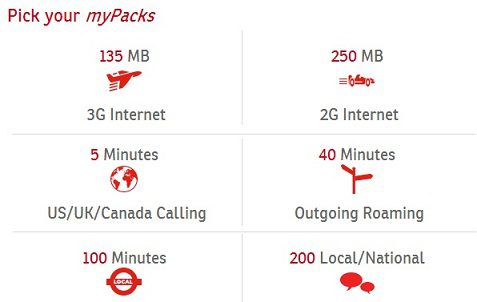 customers to select combination of pre-decided six freebies options myPacks, freebies are in the form of units of 135MB of 3G data, 250MB of 2G data, 5 minutes of ISD calling to US/UK/Canada, 100 minutes of local calls, 200 local/national SMS or 40 minutes outgoing free during roaming.
myPlan also offer flexibility to top up with special booster plans out of bouquet of 10 myBooster options as shown in below screenshot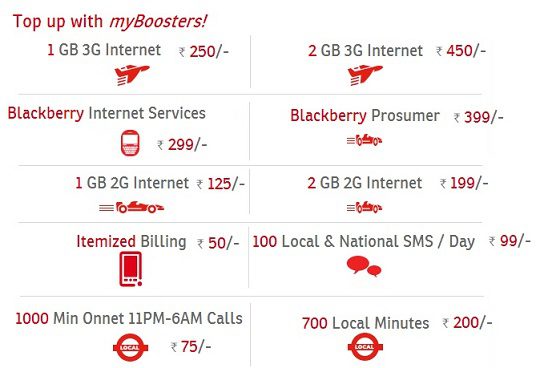 Suppose you just want a post plan of 1GB of 3G data then you have to go for myPlan of monthly rental of Rs 299 and you have to select myPack of 135MB of 3G data eight times, totaling 1080MB of 3G data, no myBooster top up is required.
For your 1GB of 3G data usage, if you select myPlan of monthly rental of Rs 199 with myPack of 135MB two times, then you get total 270MB data only but this much of data may not be sufficient for you so now you have to top up your plan with myBooster of 1GB that also cost additional of Rs 250 per month.
Hence monthly myPlan of rental plan Rs 199 with total 1270MB data cost you Rs 449 per month while myPlan of monthly rental Rs 299 allows you 1080MB of 3G data usage.
In case your usage goes over your free quota (myPacks), then Airtel will charge all local calls at the rate of 50p/min and all STD calls at the rate of 60p/min for the extra usage in all the five myPlans. Airtel has not mentioned any extra charges for additional usage of 3G data.
If you go for plain 3G postpaid plan then it comes with monthly rental of Rs 250 and after exhausting free data, the additional data are charged 3p/10Kb.
Airtel is offering 1GB of 3G data to some selected prepaid customers for Rs 124 only.
myPlan gives you liberty to choose component of voice call, data usage or SMS at cost !!
Have you designed your own plan ? compare it with previous plans now.
Category: Data Usage
I have always been a fan of writing and love to share information on latest technologies, mobiles, gadgets and social media. Sharing and acquiring knowledge is a boon, do let's share as well as acquire it. I am very much fond of Coffee.