Amazon has finally wrapped off its much hyped first "3D" Smartphone dubbed "Fire" in an even in Seattle, Washington, USA. Initially the phone will be available exclusively with AT&T only and later on with all other carriers.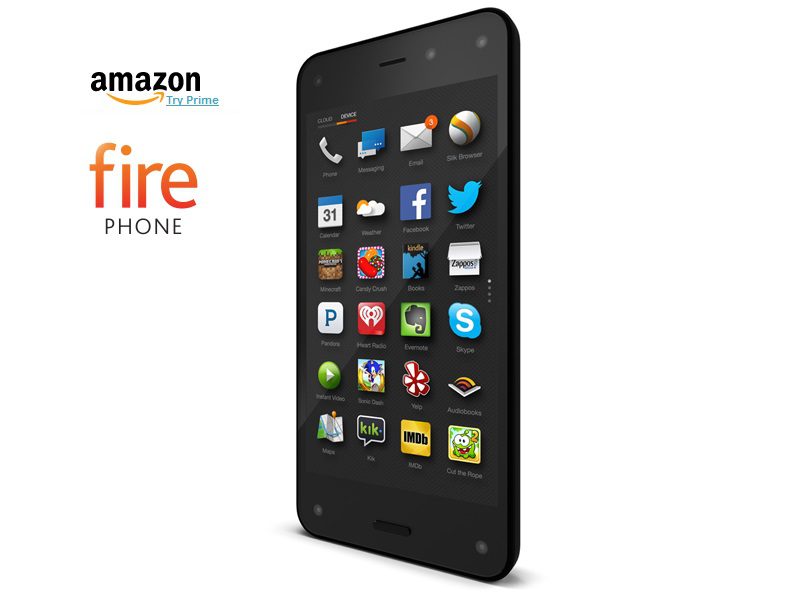 The "Fire" Smartphone features a 4.7-inch 1280×720 display with 590 nits of brightness on its face and it is powered by a a 2.2GHz quad-core Snapdragon 800 processor. It runs on new operating system Fire 3.5.0 and has 2GB of RAM. It comes in two internal storage variants 32GB and 64GB which further can't be expandable.
Key specifications of "Fire" Smartphone are as follows
The "Fire" Smartphone will be available exclusively at AT&T at $199.99 for 32GB variant phone and at $299.99 for 64GB variant under two year contract. You may compare it with prices of iPhone 5S which costs $299 for 32GB version and $399 for 64GB version with a two year contract.
Customer can also own 32GB variant Fire phone for $27.09 by sign up AT&T Next 18 and 64GB variant for $31.25.
Those want to buy it off-contract then they have to pay $649 and $749 for two variants respectively.
You may place pre-order with AT&T right now but the phone will be made available from July 25, 2014.
Why you must go for "Fire" Smartphone ?
1. Because it is tightly integrated with Amazon's own content and services such as Amazon content — books, movies, music, software, and so on.
2. It has a new feature called Firefly which is so much intelligent that it given options when you scan an object — a book, barcode, or even a painting. If Amazon sells the scanned product then you may be given option to buy it. Firefly can also listen to songs or television programs, identify them, and give the user the option to purchase a copy. Point Firefly at a famous painting and it will show you the Wikipedia page describing that painting.
Category: Gadgets, Mobile Phones, World Telecom
I have always been a fan of writing and love to share information on latest technologies, mobiles, gadgets and social media. Sharing and acquiring knowledge is a boon, do let's share as well as acquire it. I am very much fond of Coffee.