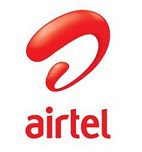 India's largest private telecom service provider Airtel, has taken the lead to increase the tariff of Data plans while others are reducing tariffs.
Airtel just a few days ago revised the validity of its 3G data packs in most of its telecom circle by seven days thereby compelling to buy either higher data validity packs or buy the same data pack more frequently.
Airtel has data pack RC91 which offers 240MB of 3G data but now its validity has been reduced from 20 day to 14 days only. Data pack RC145 which offers 500MB of 3G, its validity has been reduced from 28 days to 21 days similarly validity of RC179 (725MB of 3G data) has been reduced from 28 day to 25 days.
Airtel has also reduced validity of its two dual 2G+3G data packs, RC152 and RC202. The validity of RC152 which offers 350MB 3G and 350 2G, has been reduced from 28 day to 21 days. The data pack RC202 which offers 500MB 3G and 500MB 2G now have validity 25 days from its previous validity of 28 days.
Airtel have also revised validity as well as data allowance of its 2G data packs. Like its 2G data pack of Rs 149 which offers 1GB for 28 days, now will offer 750MB of 2G data for 21 days. The validity of 2G data pack priced at Rs 76, has been reduced from 15 days to 11 days. The data allowance in the 2G data pack of Rs 201, has been drastically reduced from 2GB to 1.25GB only.
Airtel is not sparing its 4G data customers and mails on the way to all 4G postpaid customers regarding revision of its 4G tariff to be effective 27 December 2014.
As per one of its mail, 4G LTE 2000 data Plan (without voice and sms) is going to be revised to 4G 1999 CPE Lock Data Plan (without voice and sms) i.e. price of plan is going to reduce by Rs 1 but its free data allowance is going to be reduced drastically from 40GB to 30GB with another catch. The catch is that, after consuming 30GB data, additional data will be allowed at the speed of 2G (128Kbps) but will be charged at the rate of 2p/10KB till the bill limit of Rs 3999.
Customers on 4G data plan may check their inbox for change of their plan pricing and may share in comment.
Category: Data Usage
I have always been a fan of writing and love to share information on latest technologies, mobiles, gadgets and social media. Sharing and acquiring knowledge is a boon, do let's share as well as acquire it. I am very much fond of Coffee.