India's two lartest mobile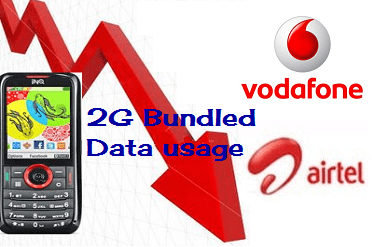 operators, Airtel and Vodafone have now started to increase 2G data tariff indirect way, by way of reducing bundled data usage, specially for their prepaid customers.
Airtel has started this trend from its Karnataka Circle where its prepaid customers will get 625MB of 2G data for Rs 125 and this pack is now has validity of 25 days while earlier this pack of Rs 125 was offering 1GB of 2G data for 30 days. However Postpaid customers will get 1GB of 2G data. Wow !!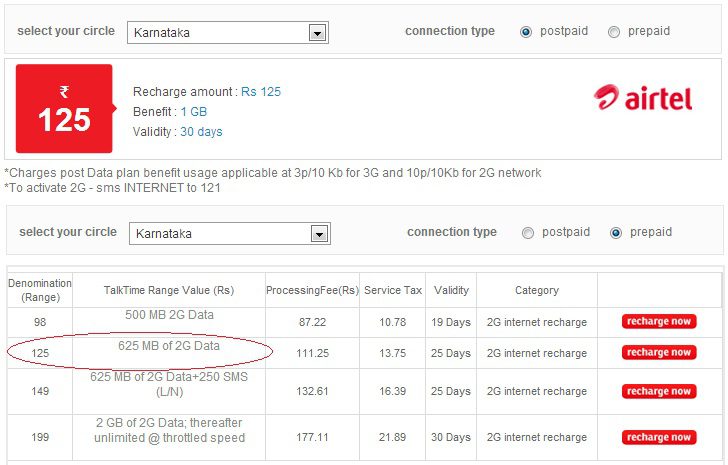 Similarly Vodafone is also reducing bundled data in its 2G data packs in Mumbai effective from 4 October-2013. Vodafone customers will get 525MB of 2G data only in data pack of Rs 125 while, currently, this pack lets you to enjoy 1GB of 2G data usage free, validity of the pack is intact, 30 days. Thank God !!
If this trend continues then in coming days other operators may also hike 2G data pack price in direct way or by reducing bundled data usage but in all cases, the user will get less value for their money.
It is interesting to note that these operators are offering 1GB of 3G data packs at just Rs 124 and Rs 126 to some selected customers.
Isn't it an indirect way to promote 3G Data Services !!
Check out their 1GB of 3G data packs….Click here
Category: Data Usage
I have always been a fan of writing and love to share information on latest technologies, mobiles, gadgets and social media. Sharing and acquiring knowledge is a boon, do let's share as well as acquire it. I am very much fond of Coffee.