This festive season, almost every day, many new smartphones are coming to the market. Online websites are also offering attractive discounts on new as well as few month old phones but even then, if you have decided to buy a used old smartphone, the obvious reason may be that you are getting an awesome deal on it but before finalizing the deal, it is better to go through as per following checklist.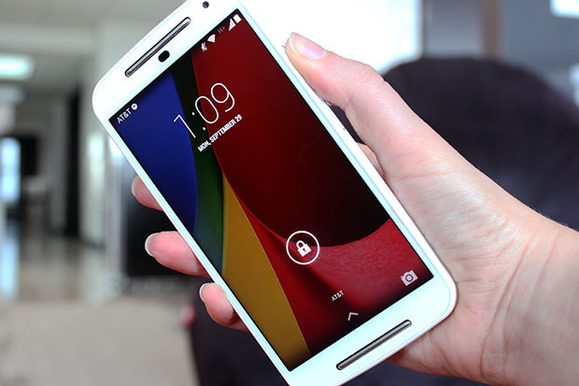 Check the hardware of Smartphone thoroughly by taking in your hand to see if it's chipped or has scruff marks. You must also check its functionality by connecting it to a laptop with the help of USB cable. You must be sure that old smartphone get charged properly and there is no issue of transferring data from smartphone to laptop and vice versa.
Functioning of smartphone should also be checked by inserting your own SIM, surfing the web, downloading few apps, checking the camera by taking few photos etc.
A deal at extremely low price may be suspicious so to ensure that the device is not stolen, ask the seller to give you original bill, packing box and other original accessories like mobile charger, earphone etc along with smartphone. To further ensure you can check its IMEI on phone tracking website like

IMEIdetective.com

. It would be better if you can get a written letter from the seller confirming ownership of the device and device is not stolen. This may not be possible in case you buy from a online site.
You must avoid paying in cash, instead you must pay via PayPal or by cheque so that in case of any issue, you may be able to get back your money.
If you are lucky guy, you may get old smartphone from sellers who have just bought this device recently because some customers are in habit to upgrade their device frequently so in this case you may get official valid warranty also.
Don't compromise for the specification of your old smartphones. That means, if you need 2GB RAM, 13MP main Camera and 5MP front facing camera along with other specification, you will be able to get old smartphones with these specs at good price.
Dial *#0*# , this code works on many smartphones like Samsung Galaxy etc to start  LCD test which will  check different aspects like your touch screen, dimming, speaker, cameras, receiver, vibration, RGB, sensors, and more. Go through each test to make sure the components of the phone are working fine.
Hope the above checklist may help to buy a good smartphone at best price and with no hitch for future. Please do share your experience in the comments.
Category: Mobile Phones
I have always been a fan of writing and love to share information on latest technologies, mobiles, gadgets and social media. Sharing and acquiring knowledge is a boon, do let's share as well as acquire it. I am very much fond of Coffee.