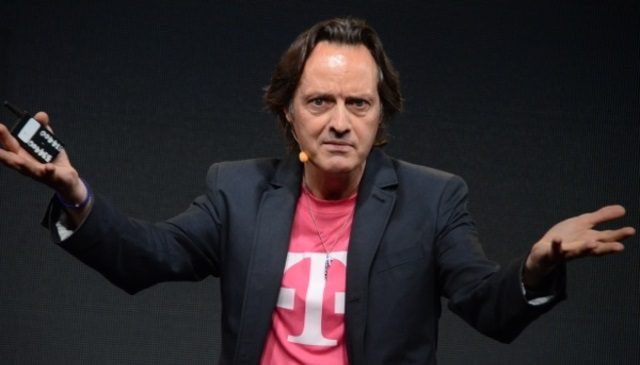 Mr John Legere, CEO of T-Mobile, USA is right now unleashing Uncarrier 9.0 and the main announcements of today's events are as follows.
new Business plans have been announced with pricing $16 per line up to 20 lines, each line will come with unlimited talk, text plus 1GB of 4G LTE data. The pricing drops as number of lines increases, it is $15 per line for more than 20 lines and business buying more than 1000 lines, may get per line for just $10.
Additional data may also be purchased in two ways for each business line, Data can be purchased per line or pooled and may then be distributed among many employees. Pooled data costs $4.75 per GB at a 100GB minimum and drops to $4.25GB at 1TB, but there are also options to purchase unlimited data for $30/line or 2GB of data for $10/line if opting to purchase data per line.
T-Mobile claims that its new business plans are 42% more affordable than AT&T and Verizon Wireless. T-Mobile will also be giving a free .com domain from GoDaddy.
The family member of each business line will get 50% discount of family share plan.
Mr Legere has made carrier switching more sweeten by including equipment installment plans  as well in the ETF, so now if a customer of other carrier switch to T-Mobile, they may get money covers up to $650.
The carrier also claimed that its LTE network is 52% faster than other big carriers.
T-Mobile has made clear that all currently temporary promotional plans, like 4 lines/10GB plan for $100 and many other, are now permanent offers.
Category: World Telecom
I have always been a fan of writing and love to share information on latest technologies, mobiles, gadgets and social media. Sharing and acquiring knowledge is a boon, do let's share as well as acquire it. I am very much fond of Coffee.