Days has gone, when you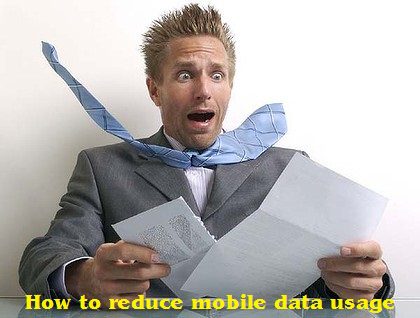 were enjoying bottom rock tariffs. Everyday, one after another mobile operator, including state owned PSUs, are hiking their mobile tariffs. So it the time to find alternatives or other means to save something from your monthly phone bills. Here are 5 ways to cut the costs.
1. Wi-Fi Dongle plan
In India, except Vodafone, no operator offers shared data plans (Vodafone offers Red Plans for families) but there are few like Airtel, Tata DoCoMo, Idea and Reliance who are offering Wi-Fi dongle plans.
If you are using individual data plan for your smartphone, you're paying a lot more on your monthly bill. And if you are four members in your family, your combined monthly bill is much higher. If you have Broadband plan with Wi-Fi then individual may reduce their phone bill but if you don't have Broadband plan at your home, you may reduce monthly bill of all family members by opting Wi-Fi Dongle plan. These Wi-Fi dongle connects at least five devices in your home so you may go for a higher data plan, which costs less and may be shared among all your family members.
2. Voice call and texting alternatives
Almost everyone owns smartphones and users have plenty of applications on their Android as well as other operating systems, like iOS or Windows platform, for voice calling as well as messaging. The Skype and Apple's FaceTime offers unlimited voice and video calling while others like Facebook Messenger, WhatsApp, Apple's iMessage, Google's Hangout offers unlimited messaging. These apps eats tiny data from your data plans only.
3. Avail special Plan discounts
Most of Indian Mobile operators have special Student plans and corporate CUG plans, by opting these plans, you may get same service plans at a decent discounted price. Try to get information from your current mobile operator and it would be a very good idea to take advantage of the savings if you're eligible for these Student or CUG plans.
4. Always connect to Wi-Fi
In India, data plans are cheaper and affordable but even then one can save more by using one's smartphone by connecting it to Wi-fi, wherever they get it like in Home, Office, College, railway station, airport, malls, coffee shop etc. When you're connected to a Wi-Fi network, you can use as much data as you want, like sending a large file or stream media.
Constantly connecting to Wi-Fi network, your data usage from your data allowance gets preserved and by this way you can  a lot on your mobile phone bill.
5. Use local SIM in abroad
Every Indian Mobile operator offers special international roaming packages at some discounted prices for their customers traveling abroad but even then these their international roaming packages costs more as compared to data usage in that country's local SIM so you can save a lot more by purchasing a local prepaid SIM card in the countries you visit.
It's important to note that your smartphone needs to be unlocked for using a foreign SIM card. Find a local cellular store once you arrive in your destination country. Choose a prepaid SIM card that fits your needs, plug it into your phone, and forget about costly roaming charges or international rates for the rest of your trip.
Share your other ideas for further saving in monthly phone bill, you may drop your ideas in comment, best ideas will get updated in the post.
Category: Telecom Gyaan
I have always been a fan of writing and love to share information on latest technologies, mobiles, gadgets and social media. Sharing and acquiring knowledge is a boon, do let's share as well as acquire it. I am very much fond of Coffee.