Those who love to have free SMS on their Smartphone, on any topic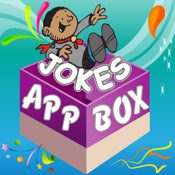 whether to enjoy the Jokes or to share SMS with friends or to send selected greetings SMS on special occasions, there are many apps at Google play store for your smartphone and most of them are absolutely free. You just need to download the apps on your smartphone and get the SMS as per your choice mentioned in the categories of SMS like…
– Jokes,- Shayari,- Romantic,- Miss You,- Flirt,- Love,- Friendship,- Santa Banta,- Rajnikant,- Husband Wife Jokes,- Inspirational, – Greetings,- Day Wishes etc.
Here I tell you about three best such apps which you are absolutely free to download on your smartphone.
Jokes and SMS
This apps allow user to access a vault of thousands of SantaBanta Jokes, Cartoons, SMS, Graffiti, Oneliners, Quotes, et al. All this humor is handpicked by experts to fill your life with fun and laughter!
SantaBanta, Lawyers, Doctor, Bar & Drunkard, Blonde, Marital Jokes, Cartoons, Animations, Funny pictures, Dirty, Friendship, Flirt, Marital Woes, Love, Missing You, Shayari, Wise words, Bollywood, Rajnikanth, Pathan and Hindi SMS and much more in single Santa Banta application.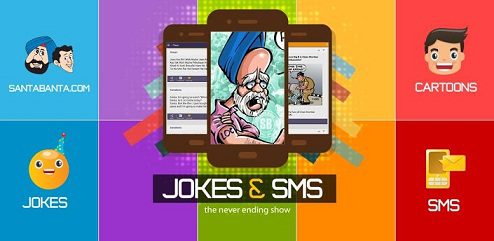 For more details pl click here
New SMS-Free SMS Collection
This app also allow you to have thousands of SMS on different categories and you may also have option to post the SMS on Facebook or to forward to your friends.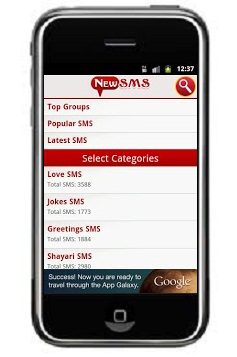 For more details pl click here
SMS BuZZ-Free & Funny Sms Col
This apps has largest collection of SMS on all Indian languages like English, Hindi, Gujarati, Kannada, Tamil, Telugu, Malayalam, Marathi, Punjabi. The Jokes collection is also fantastic and you can enjoy Rajnikant Jokes and SantaBanta Jokes alongwith other laughter Jokes.

You can share SMS messages via any application Like facebook, gmail, whatsapp, viber, twitter, sms application etc.
For more details pl click here.
So now download the apps and enjoy Jokes and all types of SMS.
Category: Applications, Telecom Gyaan
I am tehnocrate and love to share my views and technical knowledge on all types of topics related to telecom, social media and gadgets. I just love tea and food. Follow me on