What you feel when someone see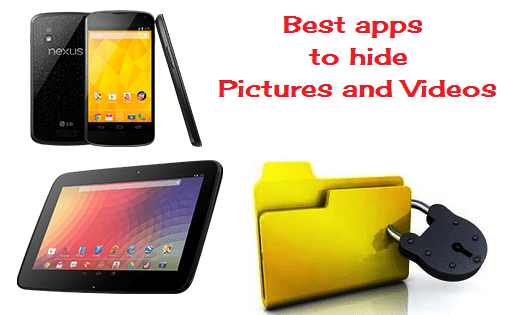 your private photos or Videos on your smartphone ! This someone could be your family member, your relative or your friend, who just ask your smartphone "Hi, wow, what a fantastic phone you have, how is that, what features it has".
They just take your phone and while playing with it, they discover your private photos and videos and other details. Sometimes, you may be in embarrassing situation so it is better to hide your crazy photos and videos which you don't want to show anyone except few some special ones.
If your search Google play, you will find lots of apps that claims to be the best apps to hide your crazy private photos and videos. Here I have listed top 3 apps that you may select and must have on your smartphone.
If you have some private photos and videos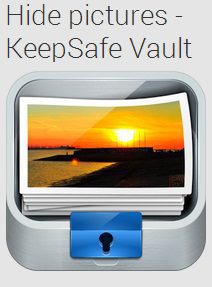 only to hide, then you must go for top app of this category Hide Pictures-KeepSafe Vault developed by KeepSafe. The latest version, 3.9.1 and updated in the month of October-2013, is available on Google Play store. The app is rated 4.8 on the scale of 5.  Don't be confused with name, it also hide videos. For more details, just click here but here I want to tell about its two special features
Safe Send: With this feature, you can set a time period and with this limited time period, you can send your personal pictures to your close friends. They can see the pictures in those time period only.
Fake Pin: You have to make two Pins, one would be real that will hide your crazy photos in a vault while second one will be fake pin and it will open a fake KeepSafe vault where you can put pictures with which you may feel comfortable.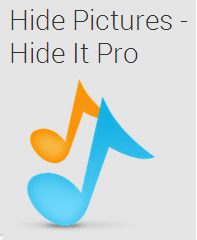 Second one app is Hide Pictures-Hide it Pro, This app is also rated 4.8 on the scale of 5 and its latest version 3.2, updated in October-2013 is available in Google Store. The best thing with this app is that you can even hide this app on your smartphone, it will not be listed in app drawer.
The app is cleverly disguised as "Audio Manager" in the App Drawer, which can be used to increase the volumes level high or low. But by pressing "Audio Manager title" for a long, the actual Hide It Pro app will launch, which is basically your secret vault of pics/ videos/ messages/ apps etc. For more details, please click here.
Third best app is Vault-Hide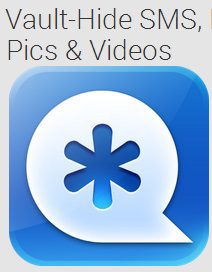 SMS, Pics & Videos developed by NQ Mobile security. This app is although rated 4.5 on the scale of 5 but it has more features than any other similar category apps.
It has features like Private contacts, Break-in-Attempts and Vault Camera among other common features.
Private contact feature allow users to create "private contact", and all messages and calls from the contact "disappear" from the call logs, almost as if the contact never exists.
Break-in-Attempt feature comes in the premium version of app and it takes photographs anyone who tries to open your vault and enters wrong password. It takes photograph from front facing camera without the intruder knowing it.
Vault Camera: This features directly save photos and videos taken from your built in mobile camera in a password protected vault hence eliminates any possibility of opening your private content on your smartphone.
For more details about the app, please click here.
Be Cautious
All the above apps are free and their premium version has some more features but that will cost you around $3 to $4. You may be happy to hide your private stuff with these apps but it would be best practice if you can save your private photos and videos in a password protected folder on your laptop/PC. Someone who knows about these apps in more details, they can reach your hidden private content on your smartphone.
Category: How to
I have always been a fan of writing and love to share information on latest technologies, mobiles, gadgets and social media. Sharing and acquiring knowledge is a boon, do let's share as well as acquire it. I am very much fond of Coffee.